The dating scene for Drew Barrymore has officially returned!
The actress, 47, admitted to Whoopi Goldberg during the most recent episode of her show "The Drew Barrymore Show" on Thursday that she had started dating again after taking a sabbatical following her divorce. Let's get to know more about her dating life and her past.
Who's Drew Barrymore?
Drew Blythe Barrymore is an American actress, talk show host, director, producer, and author who was born on February 22, 1975. She is a member of the Barrymore acting family and has won numerous honors, including the Golden Globe and Screen Actors Guild Awards. In 2004, she was honored with a star on the Hollywood Walk of Fame.
Her Dating History: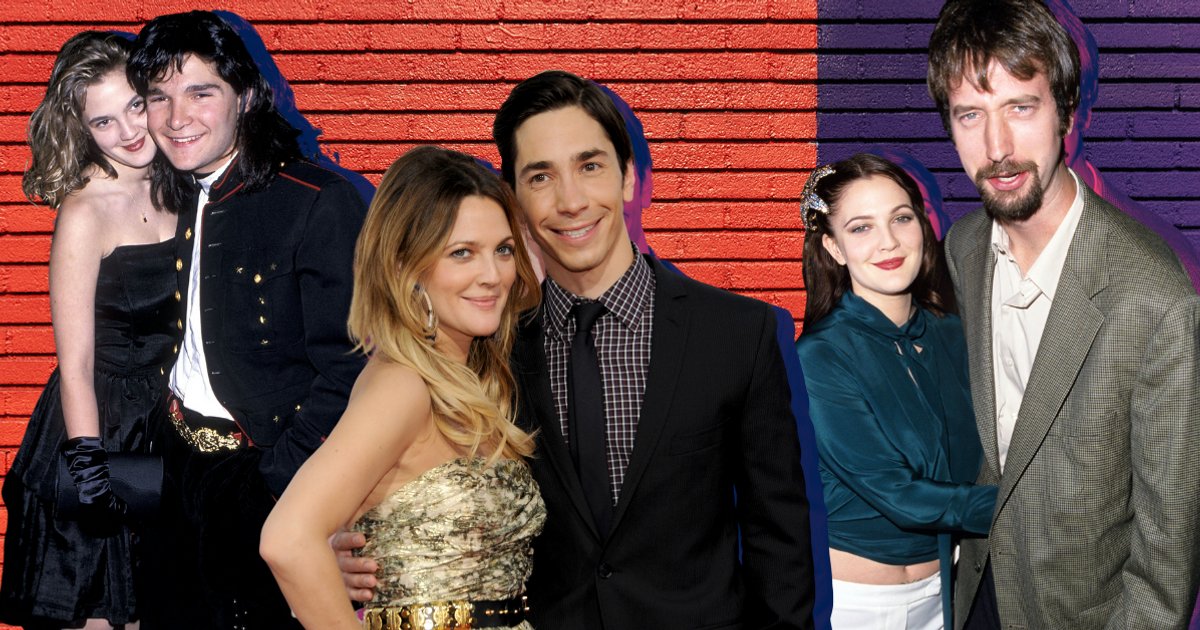 She is a self-proclaimed 'Hopeless Romantic'. The actress and talk show host has been married three times and was separately engaged two other times. With so many partners involved, let's look at the one's she dated:
1. Corey Feldman (Early 1990s)
He is an American actor who was at the top of his game in 1990s. Both attended the Oscars of 1989 together as teens, she was 14 and he was 17. They dated until April 1990.
2. Balthzar Getty (April 1990 – October 1990)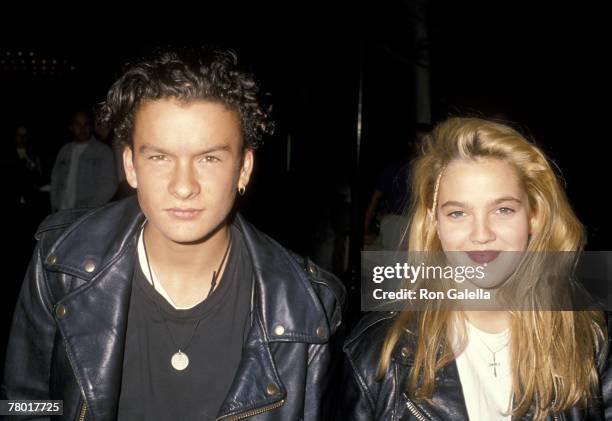 He was the heir of Getty Oil and also was a star of movies like "Lord of the Flies".  They both were 15 at the time they dated.
3. Leland hayward III (Early 1991):
He is the grandson of the legendary agent Leland Hayward. She was 16 and he was 24 and both were reportedly engaged for a while and called it quits after a while.
4. David Arquette (December 1991)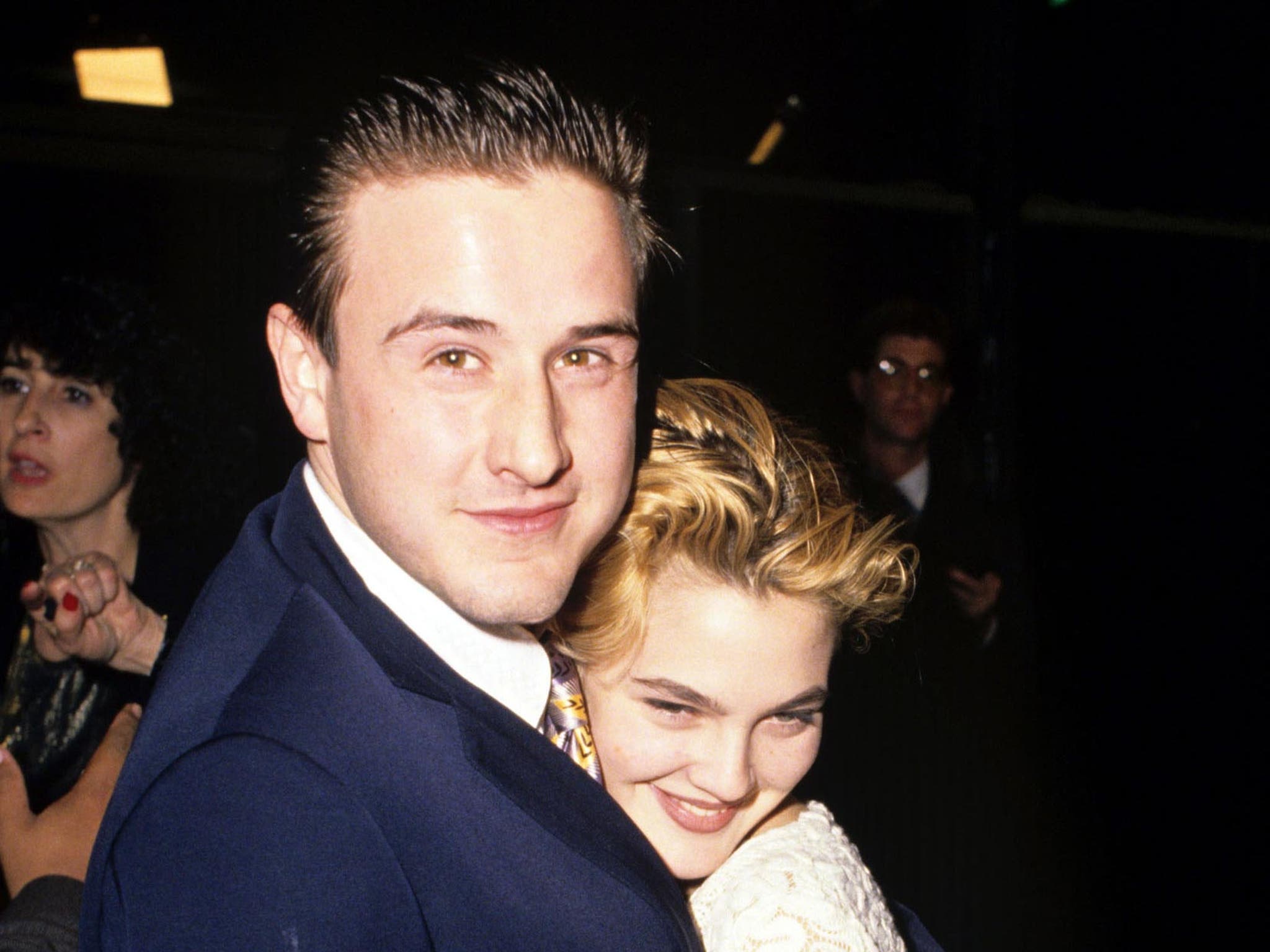 David Arquette is an American Actor who played the role of siblings with Drew in a movie in 1999. Though both did not seem to agree on the situation of their relationship. Drew denied completely that she ever dated David.
5. Corin Nemnec (1992)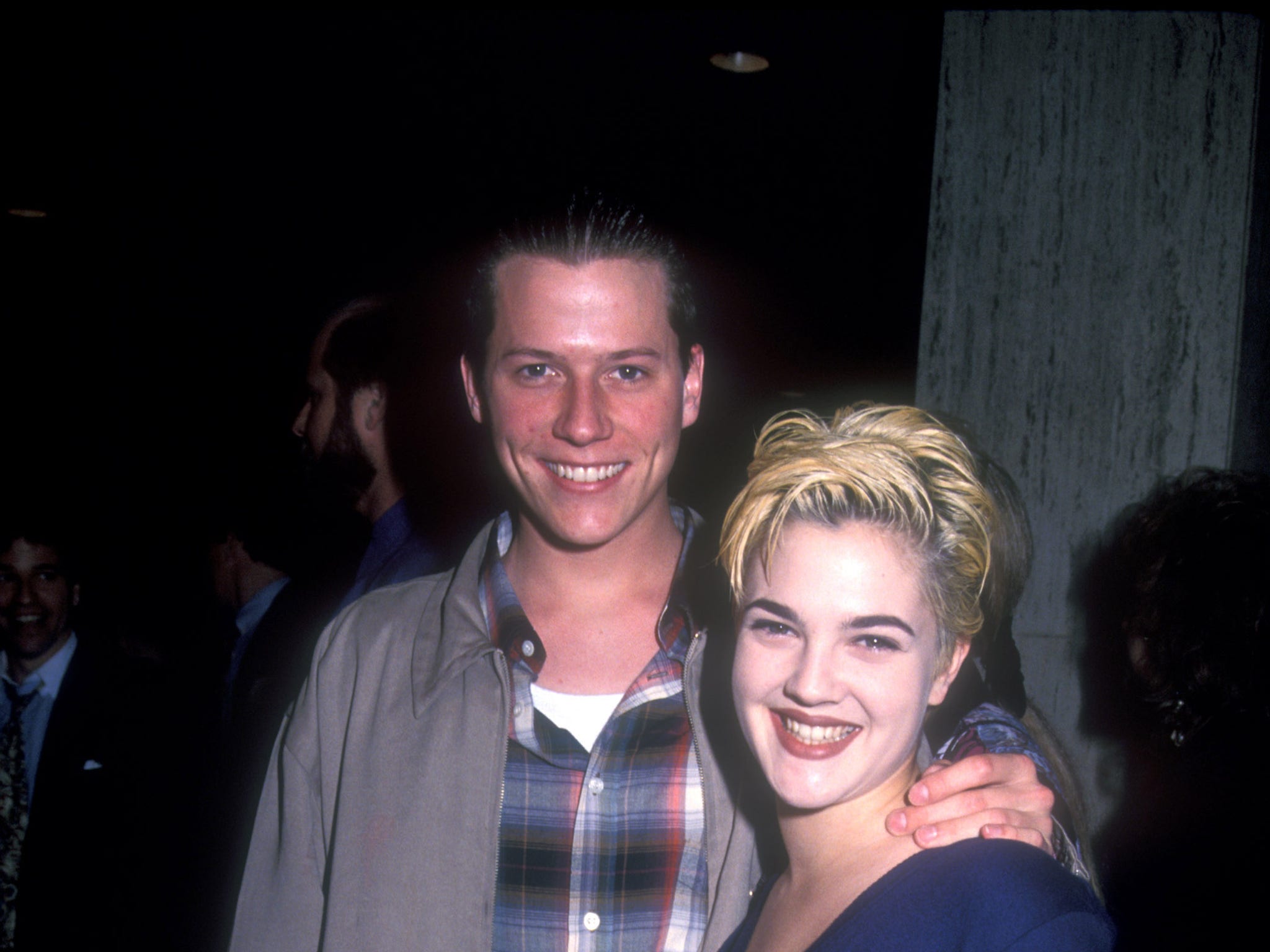 Cornic Nemec is an American producer, actor and screen writer, but the time unknown, both of them seemed to have a short-lived relationship just after the spilt with David.
6.  Jamie Walters (March 1992  – 1993):
He is an actor and a musician, and Drew dated him in the year 1992. They both got engaged when Drew was 17 and Walters was 23, and got tattoos of each others names too. But they too call it quits before the wedding.
7. Jeremy Thomas (March 1994 – 1995)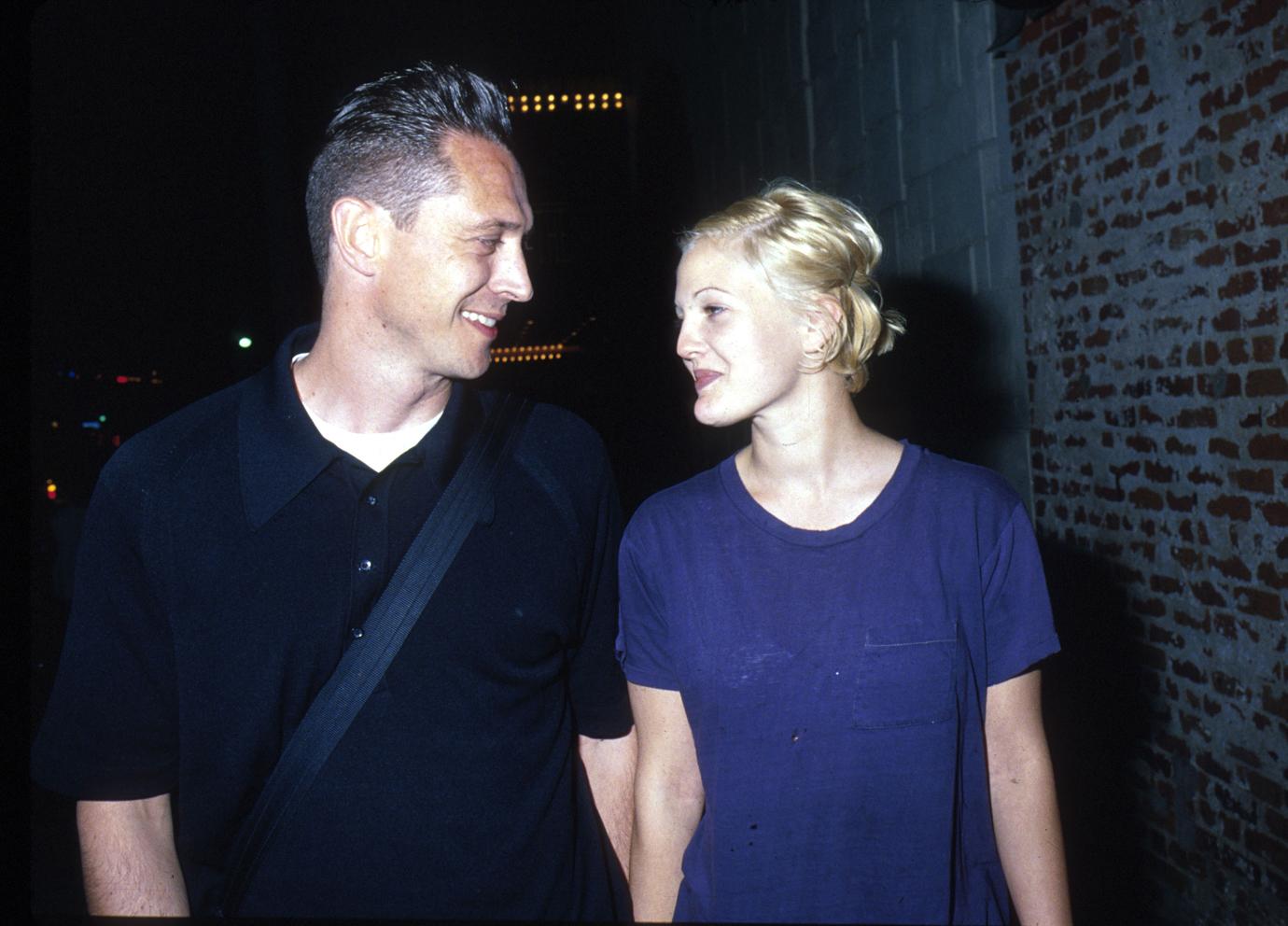 Jeremy Thomas, then 33 years old, owned a bar in L.A. They both soon got married just after six weeks of dating. and thus, the relationship lasted for very short while as they both got divorced in 19 days after marriage, STRANGE, NAHH… which got legally official in 1995.
8. Eric Erlandson (1994)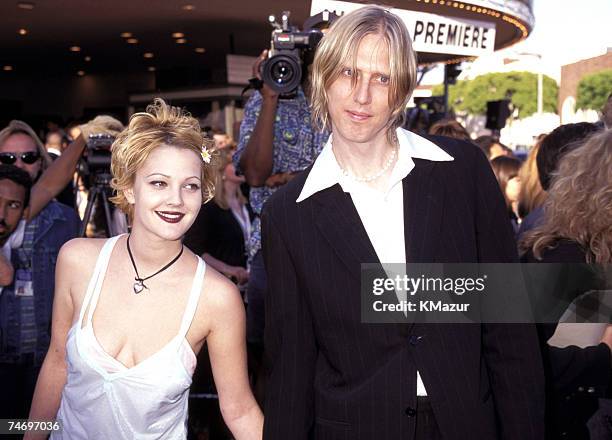 In a difficult time, Barrymore met the musician Eric Erlandson. Later, She unintentionally rapped on his hotel room door two weeks later. She was filming the movie Mad Love, she ran met Erlandson, and that's when things really got hot. Quickly, the two moved in together.
9. Luke Wilson (1996 – 1998)
From being Co-stars to love interests for two years, Drew claimed that they were in an open relationship and seeing others while they were together.
10. Tom Green (March 2000 – December 2001)
Drew dated comedian Tom Green and got married to him in July 2021. Before calling it quits, the couple's marriage overcame a number of difficulties, including the discovery of Green's testicular cancer and a house fire.
11. Fabrizio Moretti (2002 – 2007)
He was the drummer for The Strokes. He was the longest relationship she ever had, it lasted for 5 long years. She says that it was the most positive relationship she ever had.
12. Spike Jonze and Zach Braff
Just after the split with Moretti in 2007, she dated around for a bit in the summer of 2007. In February 2007, she was spotted with Braff and in March 2007 she was clicked smooching Spike Jonze.
13. Justin Long (2008 – 2010)
Again, Drew and Justin were co-stars in rom-com movie, and then split after a two year on-again-off-again relationship. Both of them are yet friends and had a very healthy relationship according to her.
14. Will Kopelman (January 2011 – April 2016)
Will Kopelman is an art consultant, and third husband of Drew. She has two daughters with Will, Olive Barrymore Kopelman in 2012 and Frankie Barrymore Kopelman in 2014. They had marriage issues for a while and She filed a divorce in the year 2016 which left Will shattered.
Who is she dating now?
After six years being single, Drew revealed on her show that she is back to dating again. But unfortunately, it is still unknown as to who is the guy. Though she mentioned on the show that she is now on dating apps as well, but time is to say as to who is the one she is now interested in. .;p