Percy Romeo Miller, aka Lil Romeo (now Romeo) is a rapper, actor, and television personality from the United States. He signed with No Limit Records, which was then run by his father, Master P, and quickly became well-known as a rapper in the early 2000s.
His first single, "My Baby," was quickly published in 2001 and reached its highest point on the Billboard Hot 100 at number 3. Later that year, Miller released his debut album Lil' Romeo, which debuted at number six on the US Billboard 200 and eventually earned a Gold certification after selling 99,000 copies in its first week.
His early life: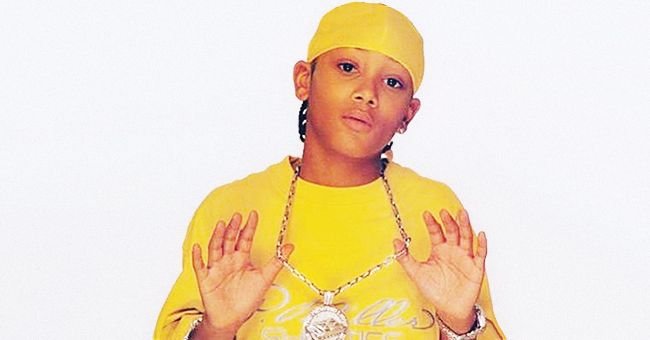 Miller was born in New Orleans, Louisiana. He is the son of rapper and entrepreneur Master P and former rapper Sonya C. He is the nephew of rappers C-Murder and Silk the Shocker, cousin of producer, singer, and rapper Mo B. Dick, and the brother of singer and actress Cymphonique Miller. Romeo was signed to No Limit's subsidiary label Soulja Music Entertainment at the age of 5, after he wrote a rap to his father.
His Personal Life:
On February 14, 2022, Miller and his girlfriend Drew Sangster welcomed their first child, a daughter. Miller shared the news on Instagram.
What is Lil Romeo's Net Worth?
His net worth is estimated to be $5 million. 
Highlights of his career:
Here are some of the best highlights of Lil Romeo's career:
My Baby (Song, 2001)
Game Time (Album, 2002)
Honey (Movie, 2003)
Romeoland (Album, 2004)
My Cinderella (Song, 2004)
Intelligent Hoodlum (Album, 2011)
His other pursuits:
1. Education
He is not all about work, he also took his education seriously too. After graduating from Beverly Hills High School, he received a scholarship to play basketball at the University of Southern California. He only accumulated 19 minutes of game time and did not return to school going into his junior year of college.
2. Acting
He has had a very extensive acting career since 2001 – 2022 staring in various films like "Honey", "Defenders" and so on…
3. Fashion designing
On July 24, 2010, Romeo launched his own clothing line titled "College Boyys". The brand has been promoted by Miller, his group the College Boyys, and also artists such as Justin Bieber, Big Time Rush, and Jaden Smith.
4. Basketball career
Miller played basketball as a point guard for one year at Windward High School before he transferred and became a three-year starter at Beverly Hills High School. Miller only played for the Trojans for two seasons, 2008–09 and 2009–10. He only played a total of 19 minutes in 9 games, scoring 5 points and recording 3 rebounds.
5. Modeling Career
Romeo posed on December 27, 2010, for a brand-new 2011 calendar. Miller posed for the TROIX magazine's April 2011 issue on April 10, 2011. Miller participated in a brand-new photo session on April 12, 2011.
6. Dancing with the stars
Romeo competed in season twelve of Dancing with the Stars after initially pulling out of season two due to an injury. Chelsie Hightower, a professional dancer, was his partner. On May 10, 2011, they were fired from the competition and placed fifth, one week before the semi-final.
Romeo Miller is one of the youngest celebrities, who gained popularity as a rapper even during his childhood. With this extensive and diversified career and being an all-rounder, with a great life he has had a great career too!