The Showmance Didn't last for long in the real world! Some Big Brother showmances succeed outside the CBS Studios lot, while others fail as soon as they leave. After all, not every relationship can succeed like Brendon Villegas and Rachel Reilly's did. However, April Dowling and Bryan Ollie, who became together while participating in Big Brother 10 in 2008, were in a different situation.
What is Big Brother?
Big Brother is known for its strategic gameplay, devastating blindsides, and outrageous fights. However, when fans think of Big Brother, they often think of its iconic showmances. And after compiling this list, we've realized that Big Brother might have a better success rate than The Bachelor regarding lasting relationships.
All About BB10:
The first episode of BB10 on CBS aired back in 2008. Renny Martyn, Keesha Smith, Memphis Garrett, Libra Thompson, and Dan Gheesling were some of the notable house guests from that illustrious season. In the end, Dan was the winner of the $500,000 top prize.
Fans have been interested in what April Dowling and Bryan Ollie have been up to ever since their showmance on Big Brother 10 ended.
Who are Brayn Ollie and April Dowling?
Ollie was a Big Brother 10 contestant. Before the show, he received a full football scholarship and graduated from Iowa State University. He received his bachelor's degree from there. Ollie is a native of Bloomington, Minnesota, and he has experience working as a sales and marketing representative. He was the fourth jury member of the season and finished sixth in the competition. Ollie has children and is currently married.
April earned a bachelor's degree in sports and fitness administration from Doane College in Crete, Nebraska. She has experience working as a financial manager at a car lot. April finished ninth on BB10 and joined the jury for the second time this season. She currently shares two sons, Easton and Wyatt, with her husband Ryan Cruise.
Also Read: Yellowstone's Taylor Sheridan Believes That Breaking Story Conventions is The Reason Why Critics Have Not Taken To The Show!
The story of the two after 'Big Brother 10':
Sadly, April and Ollie broke up shortly after the Big Brother 10 finale. But they did try dating in the real world.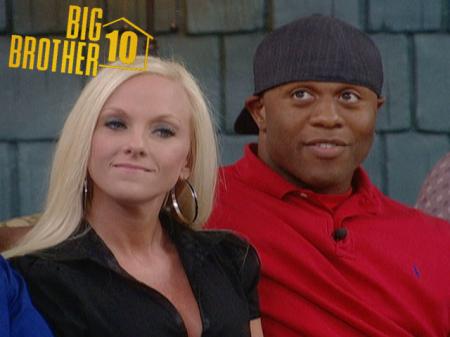 The Big Brother showmance was only together for six months after exiting the house. It's unknown what drove April and Ollie apart, but she lived in Arizona, and he resided in Minnesota. So it would not be surprising if the distance is what ended their relationship.
Also Read: 10 Best Web series to watch on Netflix in 2023
What have April and Ollie been up to since 'Big Brother 10' ended?
After season 10, neither April nor Ollie participated in Big Brother again. However, it appears that they have been preoccupied with leading different lives.
According to Screen Rant, Ollie is married to an unidentified woman, and the two are the parents of a daughter. In the meantime, April wed Ryan Cruise, and the two of them have two sons: Easton and Wyatt.
Also Read: Is Harrison Ford From The Famous TV Series 'Yellowstone' Still Alive in 2022?
Given that they spend so much time together on the show, it might be challenging for these participants to resist their attraction to one another. In reality, many of the bonds formed on Big Brother have persisted for years. This wasn't the case with April and Ollie, though. All in all, this is just another example of people getting romantically involved while working together on a project.