Talk about real quick relationships and whether they last or not and here we have one. We will talk about another reality TV show couple, who have a show based on their everyday lives, and can't imagine being like keeping up with the K. No matter how much people deny being interested in their relationship status, today we talk about the speculations behind the continuity of their relationship.
Who is Kim Zolciak-Biermann?
Singer and television personality Kimberleigh Marie Zolciak-Biermann hails from the United States. She made an appearance on The Real Housewives of Atlanta in 2008 as one of the initial housewives.
As a "friend of the housewives," Zolciak-Biermann returned to The Real Housewives of Atlanta for its tenth season in 2017–18 after departing the show in 2012 during its fifth season. She got her own spin-off show in 2012 called Don't Be Tardy for the Wedding, which was centered on the planning of her nuptials to football star Kroy Biermann.
After being picked up for a second season, the show was trimmed to Don't Be Tardy, and it ran for eight seasons before its final episode was shown on December 29, 2020.
Also Read: Are Tevin And Kenya Still Together? The Story of The Reality TV Stars
Who is Kroy Biermann?
Kroy Evan Biermann is an outside linebacker, born on September 12, 1985, played in American football. The Atlanta Falcons selected him in the fifth round of the 2008 NFL Draft. At Montana, he played collegiate football. Kim Zolciak, a former Bravo television personality, is his wife.
Also Read: Are Anna and Bru Still together? The Story of TikTok Stars
The Story of The Two, Together!
The couple just completed 11 Years of Marriage on 11th November 2022 and are still going strong. When Kim Zolciak attended the Dancing Stars of Atlanta charity event in May 2010 to support Sheree Whitfield, another Real Housewives cast member, Kroy got to know her. Three months after Biermann and Zolciak began dating, Zolciak became pregnant.
Zolciak gave birth to her son Kroy Jagger Biermann Jr. on May 31, 2011. This son was Kim and Biermann's first child together. On November 11, 2011, the pair got married in their old Atlanta home. Kim revealed via Twitter that she and Kroy were expecting their second child on March 20, 2012.
Also Read: Are Saquon Barkley and Anna Still Together? The Truth of Their Relationship
Kash Kade Biermann, their second son, was born on August 15, 2012. The couple's third child together was expected, it was revealed on June 5, 2013. On August 19, 2013, it was revealed that the couple was expecting twins. These kids would be Zolciak's fifth and sixth children overall and the couple's third and fourth children overall. The birth of Zolciak's twins was announced on November 25, 2013.
Also Read: Are Cordae and Naomi Osaka Still Together? The Truth About Them
Kim Reveals The Secret Behind Their Marriage
Fortunately, the opening live turned out to be a successful tactic. Don't Be Tardy for the Wedding, a 2011 television spinoff about a wedding, was born as a result of their love for one another carrying them into the end zone. Additionally, the couple will celebrate 11 sultry years of marriage on November 11.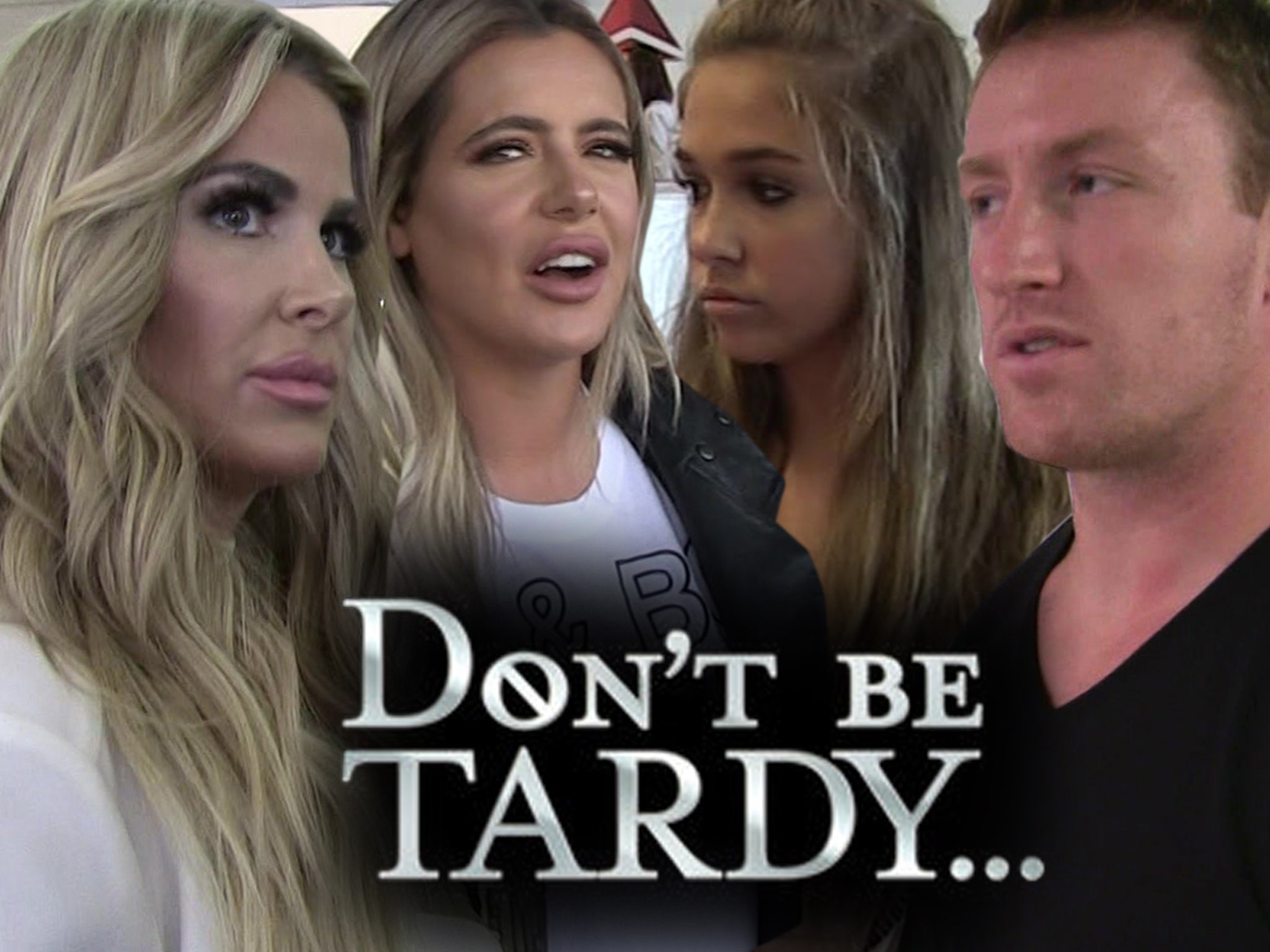 Kim Zolciak, her husband Kroy Biermann, and their family's daily activities are followed in Don't Be Tardy. Don't Be Tardy for the Wedding, the first season's subtitle, followed the couple as they got ready for their nuptials and on the big day. The show's second season was picked up in November 2012, and its name was changed to what it is now. April 16, 2013, saw the start of Season 2.
Also Read: Are Cordae and Naomi Osaka Still Together? The Truth About Them
She says, "The biggest secret, in my opinion, is also communication. I believe that choosing to love that person every day is a decision, but oftentimes people are simply so quick to give up." It is definitely a proof that they have a very strong relationship and the love is still strong between the two!