Younger Couples and early pregnancies' are always some of the factors that are considered taboo in society. The truth is, such couples exist everywhere in the world. But what will you think when we say there is a documentary show based on the idea of teen pregnancy and how couples deal with the situation?
The show is 16 and Pregnant, and people are interested in whether these couples last long or part ways.
All About The Show
16 and Pregnant is an hour-long documentary series that focuses on the problem of teen pregnancy, and each episode explores the many difficulties that pregnant adolescent encounters as they approach adulthood, including marriage, adoption, money problems, rumors, and high school graduation.
Every episode focuses on a different adolescent girl, and it usually starts when she is between four and eight months pregnant. Usually, the event comes to an end when the infant is a few months old. The show is made in a documentary style, and before the commercial breaks, each episode's highlights are animated on notebook paper.
Also Read: Are Jibri And Miona Still Together? Another 90 Days Fiancé Couple And Their Relationship Status
Couple of the show: Catelynn and Tyler
Catelynn Lowell and Tyler Baltierra went from being high-school sweethearts to life-long partners. Let's get to know a little more about them individually before we run through their current relationship status.
Catelynn Lowell
Catelynn is a reality television star, author, and public speaker from the United States. She is from Algonac, Michigan. In 2009, she was cast in the reality television show '16 and Pregnant', which followed the pregnancies and early months of parenthood of various young women.
Later that year, she received a role in the spin-off series Teen Mom, and she participated in all four of its seasons until its 2012 finale. On May 18, 2009, Lowell gave birth to a girl they called Carolyn "Carly" Elizabeth Davis by her adoptive parents, Brandon and Teresa. This was Lowell's first pregnancy with partner Tyler Baltierra.
Also Read: Are Big Ed And Elizabeth Marie Still Together? The Truth About 90 Days Fiancé Stars
Tyler Baltierra
The father of Catelynn Lowell and Tyler Baltierra's daughter is Tyler Baltierra, a 16-year-old lover. Tyler decided to arrange an open adoption with Brandon and Teresa Davis since he and Catelynn both realised they were ill-equipped to nurture their daughter. They lacked the support of their relatives.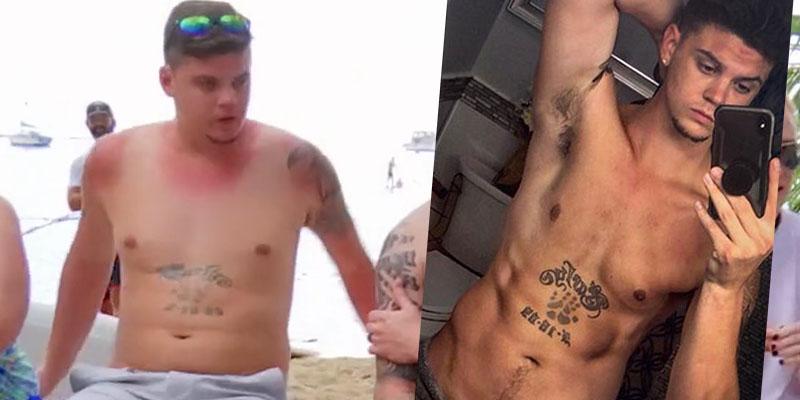 After his daughter Carolynn Elizabeth Davis was born on May 18, 2009, Tyler became a father. He and Catelynn sobbed as they delivered their daughter to her adoptive parents outside the hospital.
Also Read: Are Kim Zolciak and Kroy Biermann Still Togehter? Everything You Need To Know About The Couple!
The Journey of Their Relationship
The Teen Mom alum Catelynn began dating Tyler in 2005 after meeting in the seventh grade. When the adolescents were only juniors in high school and had been together for three years, they found out they were expecting a kid together.
When their first daughter, Carly, was born in May 2009, neither of the two felt prepared for motherhood. The reality stars decided to give their child up for adoption against the desires of their own parents.
Also Read: Are Tevin And Kenya Still Together? The Story of The Reality TV Stars
The On-again-off-again Engagement
Before getting married, Lowell and Baltierra were twice engaged. When the Show Teen Mom Season 1 premiered, Tyler decided to propose Catelynn. But in the second season of Teen Mom, Tyler found out about the secret hookup of Catelynn and called-off the engagement.
Later the coupe got back together and Tyler again called off the engagement for the second time stating that she would feel stuck in this relationship. Finally, in 2014 he proposed her again and they welcomed their second daughter before getting married in 2015.
Also Read: Are Anna and Bru Still together? The Story of TikTok Stars 
The Struggle They Faced Together And Are Still Together
The Couple went through a lot. Catelynn suffered two miscarriages, went into depression and had to take a proper treatment and returned from rehab. But with all the lows, their are also good situations that we have in our lives. So does the couple as they reunited with Carly (their first daughter) .
Since then, they have welcomed three more kids. The couple welcomed children Rya Rose, Vaeda Luma, and Novvalee Reign in addition to Carly. The couple started out very young, but they are happily together since 2005 with all their ups and downs in the relationship.