A person's journey of transformation is always a matter of choice. Some want to get treatments done for them to look better, and some embrace the natural beauty they have. We've seen that people now talk a lot about plastic surgeries, fillers, botox, and whatnot. It's not just the TV and big-screen personalities that get these procedures done, but it's getting in trend and people are well-versed, so to say they know more about it than us.
Let's give a look at another celebrity/investor's transformation through these procedures and understand if she is embracing it, or hiding it from the public.
Who Is Christina Hall?
Christina Meursinge Hall is an American real estate investor, also a Television personality. She starred in various shows like Flip or Flop with an ex-husband being a co-star on the show.
She first met Tarek El Moussa, her-husband and business partner, in 2005 while they were both real estate brokers at Prudential Financial. 
Also Read: Demi Moore Breaks Silence About her Plastic Surgery Treatments
Who Is She Married To Now?
Recently on 5th September 2022, Christina announced on her Instagram account regarding her ties with Joshua Hall with a Hawaiian sunset wedding pictures.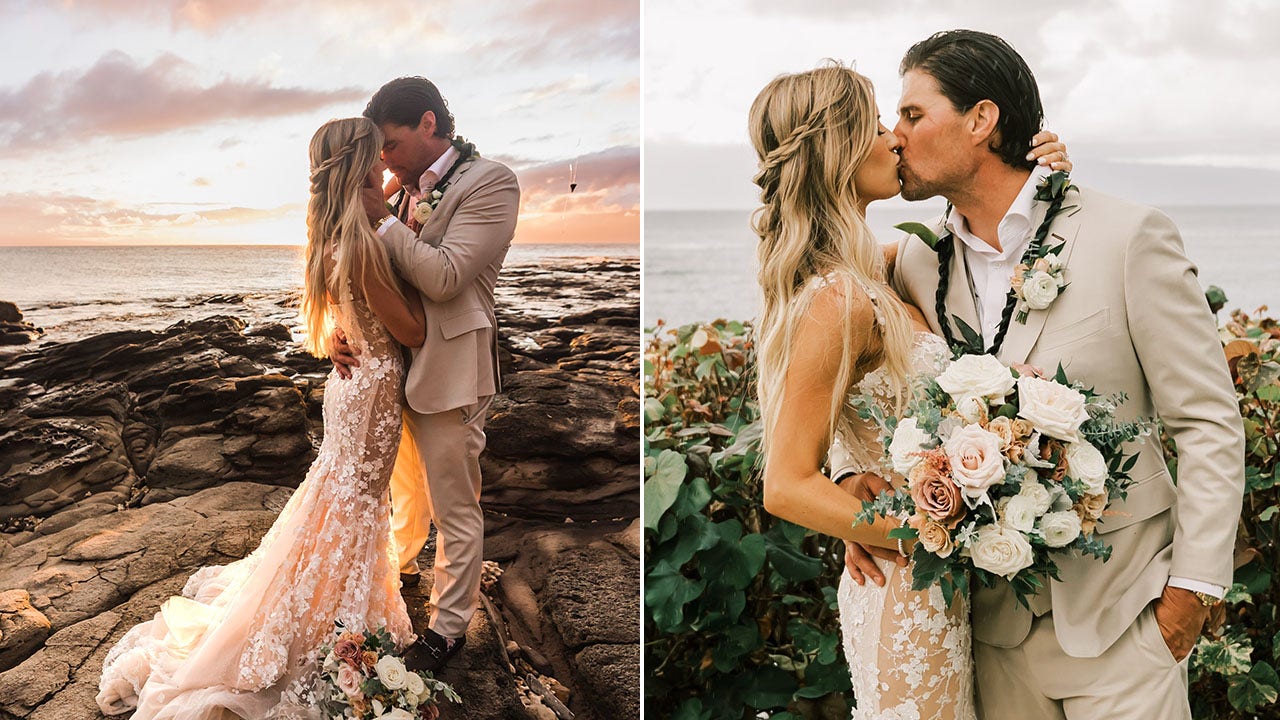 Joshua Hall works for a company named Spyglass Realty in Texas and is a registered realtor there. His realtor profile states that his area of expertise is purchasing and selling real estate in the Greater Austin area and the neighbouring Hill Country. Nevertheless, he has a tie to Southern California, where Hall calls home.
Also Read: Heather Altman's Story of Plastic Surgery: Her Journey of Transformation
Did She Get Some Procedures Done?
In December 2022, Christina disclosed that she had a negative response to fillers. She stated on her Instagram Story that she had an adverse reaction to under eye filler in April, describing it as being "very swollen." In response to a picture of her bloated face, she commented, "It wouldn't go down with time."
Hyaluronidase and ultra sound frequency were ultimately used by the Christina on the Coast star to remove the fillings. She added, "Never again. She prefers to be all natural when it comes to her daily beauty routine so her skin can breathe.
Also Read: Courteney Cox's Plastic Surgery Journey: What Procedures Has She Done?
Did She Get a Boob Job?
The Christina on the Coast star discussed her "unexplained health issues" in a post on Instagram in December 2022, which she blamed on her breast implants.
She listed the following symptoms along with the fact that she follows a gluten-free diet and avoids dairy "mostly": "Inflammation, autoimmune issues (Hashimoto's disease, PCOS, Raynaud's syndrome), unexplained skin rashes, joint and muscle pain, dry eyes, GI issues, SIBO, acid reflux, brain fog, hormone imbalances, swollen lymph nodes, and adrenal fatigue."
She has not clearly opened up about her plastic surgery treatments, but on Instagram she wrote that she is currently working on detoxifying herself from all that she got done.