Chris Rock, as funny as he is, also seems to be a romantic. We say that marriages that stay for a longer time do not break, but that's honestly a taboo. We would get to know more about it when we move further, but one thing is for sure, Chris Rock's dating life is going to get us all hooked.
All About The Comedian
Chris Rock is an American comedian with a strong film career after a successful stand-up career that frequently addressed racial issues. Rock performed in small bars in the New York area after quitting high school at 17 (he later earned a high school equivalency diploma), where he was discovered by actor-comedian Eddie Murphy.
He presented at the Oscars ceremony in 2022, one of the biggest controversies of all time. While presenting the award, he made a joke about Will Smith's wife's (Jada Pinkett Smith's) hair that resulted in something that never happened in the history of the Oscars. He entered the stage, smacked Rock, and yelled at the comic as he sat back down. Smith received the best actor Oscar of 2022 right after the incident. Later, he offered Rock an apology.
Also Read: The Love Life of Liam Hemsworth! Who is he dating now?
Married For 20 Years, But Who Is He Dating Now?
Before beginning with his timelines of relationship's. So, let's just take a look at one of his jokes on the same. He says, and we quote, "Love hard or get the f*** out, Chris once stated during a stand-up performance that was shown on Netflix. In a relationship, "having sex and travelling" is "all you should be doing," he continued. F***ing and making it big. You need to be entering and leaving.
1. Malaak Compton and Chris Rock (Nov 1993 – Aug 2016)
Chris Rock was married to Malaak Compton for almost 20 years. They were married on November 23, 1996, and their divorce wasn't finalised until August 22, 2016, meaning they were married for a very long period. He eventually discussed their 2014 divorce and admitted that he misbehaved while they were married.
Also, Chris admitted on cheating with multiple women when he was still during Malaak. He acknowledged cheating and revealed a porn addiction in the Netflix special, both of which contributed to his ex-separation wife's from him. Lola and Zahra are their two shared daughters.
Also Read: Who is Dak Prescott Dating?
2. Megalyn Echikunwoke and Chris Rock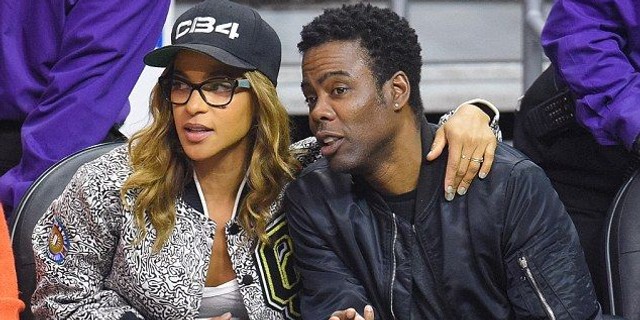 The relationship between Chris Rock and Megalyn Echikunwoke began soon after his divorce from Malaak Compton. Compared to his relationship with Malaak, it was less serious, yet it lasted for four years before they also broke up.
Also Read: Who is Popular Instagram Influencer, Sommer Ray Dating?
3. Carmen Jojo and Chris Rock (Early 2020)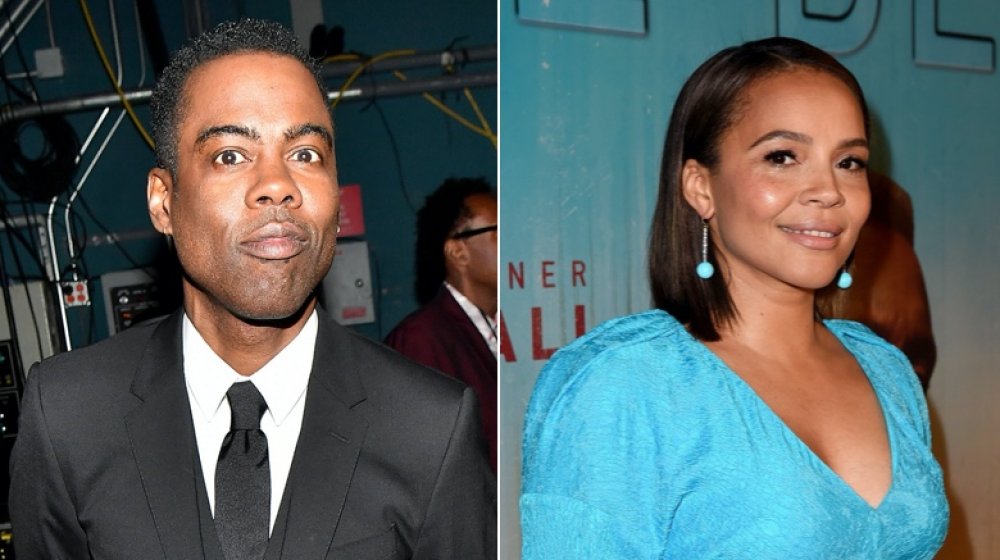 Following his breakup with Megalyn, Chris Rock was said to be dating British singer-actress Carmen Ejogo. They supposedly began dating in 2020 and were frequently seen out together, whether it was for lunch or just wandering around holding hands.
Also Read: Who is Euphoria Star, Storm Reid Dating?
Who Is He Currently Dating?
The most recent lady associated with Chris Rock is Lake Bell. They were first seen leaving Giorgio Baldi in Santa Monica, California on July 2, 2022, little than a month after their previous outing at a sporting event. This led to the beginning of summer 2022 romance rumours.
We can safely say that they are officially Dating. It is reported that they "have similar personalities" and frequently laugh together.
Chris has been keeping a low profile after the Oscar's Controversy but can this stop the comedian from stop dating? Absolutely Not! As we see his current appearances in public with Lake Bell.